Disassembling office chair is no longer a time-consuming task. You can perform this job on your own, and the guide below will help you with how this process is conducted!
Introduction: How to Disassemble Office Chair?
Giving you a general idea! You must remove the tires, chair base, headrest, and armrest. Furthermore, detach the chair pad from its back. This is the basic guide on how to dismantle your chair. Remember that removing tires is the first and foremost step you must perform. This will ease your job and minimize chair movement as well. We will be discussing more about how to disassemble office chair below
Guide to disassembling office chair
You can dismantle and quickly disassemble the office chair in a few steps. This task no longer looks daunting. A little effort is needed. Individuals disassemble chairs to move them from one location to another. Or if your chair needs thorough cleaning and maintenance, you have to disassemble it even then.
Tools needed to disassemble the chair
You need tools like a screwdriver, hammer, adjustable wrench, pry bar, mallet and heavy-duty gloves. Once you have collected all these tools, you can all go ahead to proceed with the steps:
Step 1
The very first step is that you have to remove the wheels. It will reduce unwanted chair movement, and you can disassemble it effortlessly.
Flip the chair on a table and access the wheels; remove them and use a screwdriver to perform this step. Things will become complicated if you skip the first step of removing the wheels. If the chair consistently moves around, how you will be able to proceed to the next step.
Step 2
Once you have removed the wheels, take off the hydraulic stand from your office chair. You must have spotted this stand in the wheelbase of your chair. Just remove it!
Note that the hydraulic stand arrives in a vertical element and carries a cylindrical shape. It facilitates and supports height adjustment. While removing this stand, remember that its other end remains affixed to the underside of the chair seating pad.
Step 3
Use a hammer and remove the star base. Moreover, taking out the gas lift cylinder is an optional step. It is up to you whether you want to remove the gas cylinder or not.
Wear gloves before removing the cylinder and unscrew its bolts first. Avoid rushing in this respective step because the cylinder filled with compressed gas might leak.
Step 4
Detaching armrests is another essential step in disassembling the chair. Some chairs have armrests, and some do not! Unscrew the screws and detach their armrests; that is all! In addition, you must not remove them with force and unwanted pressure. In doing so, irreparable damage will come to your chair.
Step 5
As soon as you have detached the armrests, the next step is to remove the headrest. The snap or screw mechanism holds the chair's headrest in its place. You only have to apply a little force if it is a snap mechanism. And the screw mechanism makes it relatively easy for you to remove the headrest in one go. No force is needed to pull it!
Step 6
In this step, you will remove the seating pad and backrest. How these two parts will be separated depends on your chair design. Some chairs have affixed seating pads and backrests with their armrest, so detach them accordingly.
Step 7
The last step is to remove the seat! Undo the screws which are present under the seat and gently pull them off. That is all; you are done.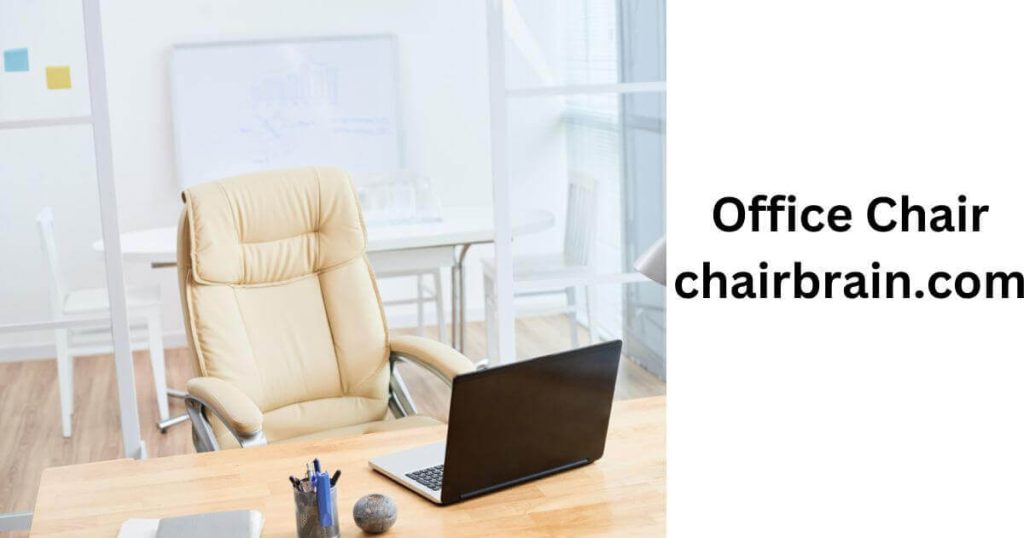 Essential tips to keep in mind when disassembling office chair
Here we have highlighted important tips that you must keep in mind whenever you are given the task of disassembling a chair:
Store all tiny pieces of your office chair in a Ziploc bag. This includes bolts, nuts and screws. Losing them will make it challenging for you to assemble the chair later on. Furthermore, label every piece and stay as organized as you can.
Be gentle while disassembling the office chair. Avoid putting too much pressure. If you roughly handle it, there is a high chance that it will get unnecessarily damaged. Chairs have fragile parts as well. A strong pull and strong hit will likely negatively impact them.
There is no need to disassemble the office chair unnecessarily. If there is an emergency to dismantle it, only then proceed with this task.
While you are in the phase of disassembling the chair, remember how things were being connected and attached to each other.
It is recommended to go through the manual. It will give you more accurate information and detailed instructions on assembling and disassembling office chairs.
Bonus tips!
Some bonus tips will further ease your job of disassembling chairs. Please go through them and dismantle your office chair in as much less time as possible:
There are some parts of the chair that you should not remove. Like, some chairs do not require you to remove the backrest. If you take it off, this will bring immense harm to your chair mechanics.
You must always use the right tools for disassembling the chair. For example, you need a perforated pipe screw as well as a latex hammer to remove the barrel.
On the other hand, a screwdriver driver is needed to remove additional pieces, including armrests, seats and cushions.
It is not always a nice idea to remove the cylinder. If there is a need, remove it with utmost and maximum care. A cylinder is a very delicate component of an office chair. Applying even a little force will damage it.
Conclusion
Thus, that is the end of the discussion about how to disassemble office chairs. Though the guideline looks basic, you must take every step with care and maximum attention. If you often dismantle chairs, you can share with us what disassembling guide you generally follow. Stay tuned with us!